Grandview Lake Real Estate
Grandview Lake is a pristine lake in Columbus Indiana with magnificent natural beauty and lovely wooded views. The Homes for Sale at Grandview Lake offer miles of shoreline where many lovely homes have been built and some of those Lake Homes are now for sale.
Grandview Lake Real Estate features a lake of approximately 400 acres of CRYSTAL CLEAR WATER and is located in Columbus, Indiana in Bartholomew County. Located approximately halfway between Indianapolis, Indiana and Louisville, Kentucky, Grandview Lake is located in Bartholomew County but close to Brown County where the hills of Brown County are covered lush forest.
Homes for Sale at Grandview Lake offer homeowners a variety of recreational activities including fishing, hiking, sailing, swimming, boating and other water sports. Whether for a year-around home or seasonal getaway, the Homeowners at Grandview Lake enjoy a special setting and recreational activities available only to Grandview Lake residents.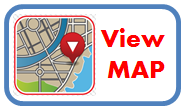 View Map of Homes for Sale
at Grandview Lake